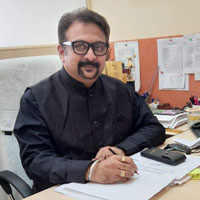 "My time in the Ph.D. program at the JJT University was about continuous intellectual development and critical thinking skills. Prior to joining the Ph.D. program, I was unaware of the intricacies of academic research. But the well-structured program combined with continued and priceless support from my advisors made this uphill ride a memorable journey. It also helped me discover my passion for academic research and transform into an independent researcher. I strongly recommend JJT University to future Ph.D. students."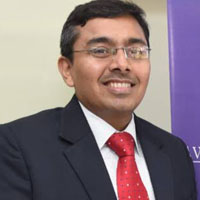 Financial Controller of Cuffe Parade Residents Association, Secretary of Indo American Society, Co Chairman of Young Leaders Forum at Indian Merchant Chamber, Secretary of Young National Cricket Club. Regional Council Member of Western India Regional Council of Institute of Chartered Accounts of India for 9 years and was Secretary of the same. Past president of Kala Gurjari Junior - promoting art and culture in the youth. Regular visiting faculty at various colleges, professional organisations domestically and internationally. Have been regularly writing various books and contributed in national and international magazines. In SJJTU I found the experience extremely smooth and simply superb. The faculty, teachers were very helpful and supportive all throughout. My guide was very nice and kind. The campus was a great experience. All students were great and have become close friends now. Residential facilities were good. The food provided was delicious. The sports, yoga and massage centre were very good. The entire experience at SJJTU was amazing. I would like to thank all the administrators, staff, teachers, my guide for the amazing journey which will be most memorable for lifetime. There was continuous interaction with the SJJTU teachers for making us most comfortable. Am sure SJJTU will continuously rise and we shall always support their great achievements.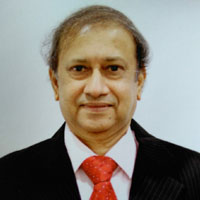 Completed my Ph.D. from SJJTU in management. Enhanced my knowledge and helped me in getting recognition in academic. Worked for 46 years in Pharmaceutical industry in Supply Chain field.
Since last 33 years in teaching as visiting faculty to Premier Institutes, supply chain management and allied subjects. Currently working as President -supply chain, for Ipca laboratories in Mumbai, at corporate office.
I am Dr Usha Kumar currently working with a Management institute based in Mumbai. I did my Ph.D. from SJJT University in the year 2014.
One of the challenges faced during this period was of travelling to Jhunjhunu and staying there for the onsite sessions and presentations. As time passed I got used to the place and appreciated the co-operation extended by the people over there. The university has efficient and supportive faculties who guide the research scholars very well. The efforts taken by the Chancellor Dr Tiberawala in establishing SJJTU as a genuine and UGC recognised university is commendable. Though there were initial hiccups, which any new institution experiences, it has taken the proper route and got established as a reliable educational institution.
I wish them the very best in scaling newer heights of excellence.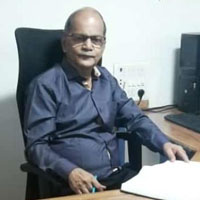 I Dr CA Subhash P Desai am MCom FCA Ph.D. Passed Out Chartered Accountant 34 years back teaching in all Premier Management Institues lat more than 30 years.I was very fortunate to have SJJTU as a big gateway to my success ladder which lead me to get supreme Doctorate. In SJJTU I found whole years as Research Scholor experience was fantastic.The Teachers taking Coursework My Guide administrative staff at university always at helping hand Who had taught a lesson complete Ph.D. in time without compromising on quality issues. The campus I felt as Mandir Facilities such as Library Computer lab garden Yoga sessions made me so comfortable to get the degree without knowing how I passed that long time with tears I left camous but I found the only University where Chancellor freely talks with scholors understand their problems Pat's them ask their progress fantastic.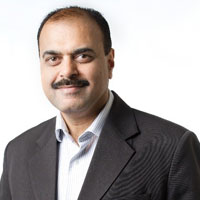 I, Dr. Nishikant Shirpurkar am a proud scholar of SJJTU. I have a background in Engineering (BE Mech.) and MBA (Marketing) acquired in the 90s. At present, I am serving the Mahindra group of companies as Director based in Dallas, Texas My association with SJJTU towards Ph.D. has inculcated in me an orientation towards conducting activities with a futuristic approach. It helped me understand the nuances of "research" and its applications in professional as well as personal life. This was made possible with continuous interactions with my guide, fellow scholars, course work teachers who helped me during my tenure. I was truly thankful to everyone who helped me.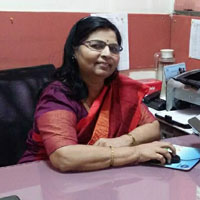 It gives me great pleasure to say with pride that I am the first batch research scholar,first Ph.D. in Department of Statistics of Shri JJT University. I extend thanks from my bottom of heart to Hon.Chancellor Dr Vinod Tibrewala for believing me and giving me an opportunity to publish QT coursework material for Ph.D. scholars. The time spent here were splendid and has helped me to grow better personally and professionally.
I strongly believe that the supportive environment and the confidence that the University officials has confined in me has allowed me to place myself in a position to take risks and participate in all different activities. Think Ph.D. Join JJTU